Dogwood trees have been a focus of the Augusta Garden Club since 1928, and in 2013 the club revived a vision of making Staunton the dogwood capital of Virginia. AGC partnered with the Staunton city horticulturist to contribute $7,450 towards the planting of 67 trees in the city's largest park, Gypsy Hill Park. After receiving additional funding from two local grants, the club sought support from the Garden Club of America Founders Fund Award. In May 2017, the Fund awarded $10,000 to continue our partnership with the city to plant dogwoods at local schools as well as in Montgomery Hall (one of the first African-American parks in Virginia) and to create two teaching arboretums with educational signage. In October 2018, the AGC received an additional award of $6,000 from the Garden Club of Virginia Common Wealth Award to partner with Habitat for Humanity to plant multiple dogwoods in green spaces and at homes in a reviving historic Staunton neighborhood.
JUMP TO YOUR FAVORITE PART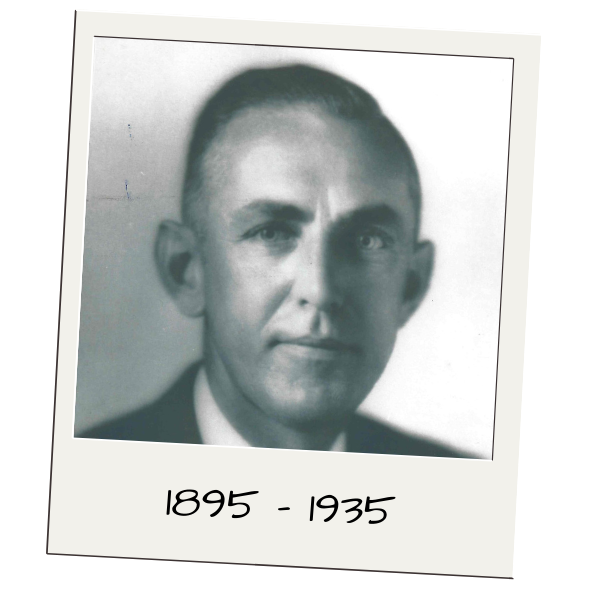 In 1935, Staunton's City Manager James C. Ruff aspired to make Staunton the dogwood capital of Virginia to rival Washington, D.C.'s reputation for their cherry blossoms. He encouraged Staunton's citizens to plant two dogwoods in their yards while he solicited donations from garden and civic clubs for plantings in Gypsy Hill Park and throughout the city. In April of that year, Mr. Ruff started a municipal nursery and directed the planting of 1,800 dogwoods at no cost to the city; local jail prisoners provided the labor to plant them.
By 1952, an additional 475 dogwoods had been planted: 150 in Woodrow Park, 225 along Coalter Street, and 100 more dogwoods in Gypsy Hill Park. Unfortunately, over the decades many existing dogwoods fell victim to the anthracnose blight and died.
MAKING IT OUR SIGNATURE PROJECT
When our three year commitment to plant dogwoods came to an end, the club applied for and received three grants. These funds were used to plant dogwoods at Montgomery Hall Park and local schools including the Virginia School for the Deaf and the Blind.
In January 2017, the Augusta Garden Club voted unanimously to make Project Dogwood its signature project to ensure an unwavering focus on planting and learning about dogwoods in the years to come.
Project Dogwood has a conservation and educational mission as well as beautification. The club funded a "teaching arboretum" of seven hybrid cultivars to determine varieties that will thrive. They are resistant to the blight that has doomed thousands of dogwood trees in the South. In addition to providing an opportunity to experiment with varieties to determine local viability, Project Dogwood focuses on educating the community about the Virginia state tree and flower.
The dogwood is a popular spring-flowering tree with over 100 varieties and cultivars (Cornus florida) grown in the United States. Dogwood trees are deciduous, with a rounded leaf canopy. They grow up to 40 feet tall and are cold hardy to 15 degrees F. Dogwoods prefer full sun to partial shade, and nutrient-rich, well-drained, acidic soils. Dogwoods do not tolerate drought or waterlogged conditions. Actual dogwood flowers are small and greenish-yellow. The showy parts people call the flower are petal-like bracts. Cultivars can be divided into four groups.
Kingdom: Plantae
(unranked): Angiosperms
(unranked): Eudicots
(unranked): Asterids
Order: Cornales
Family: Cornaceae
Genus: Cornus
Subgenus: Benthamidia
Species: C. florida
Binomial name: Cornus L.
Dogwoods that have large flowers include Barton, Cloud 9, and Junior Miss.
Trees with pink or red flowers include Cherokee Chief, Cherokee Sunset, and Red Beauty.
Trees with flowers that are edged or patterned in a second color include Cherokee Daybreak and First Lady.
This category includes Compacta, a slow-growing form; Pendula, a weeping dogwood; and Pygmaea, a dwarf plant.
Dogwoods in Gypsy hill Park
In 2014, the city horticulturist researched various cultivars and the following were planted in Gypsy Hill Park:
Small dark red bracts / consistently resistant to powdery mildew
Vigorous white bracts / industry standard for white flowers
karen's appalachian blush
Delicate white bracts edged in pink / some powdery mildew resistance
Vigorous white bracts / industry standard for white flowers
One of the Rutgers Stellar series / Resistant to anthracnose and the dogwood borer
A very positive preliminary report from the city horticulturist Matt Sensabaugh indicates that there was a 100% survival rate of the new Dogwood trees in Gypsy Hill Park and that each variety has done well. Overall, the Cherokee Princess has been the most vigorous. The Cherokee Brave and Appalachian Spring did well but were not quite as vigorous as the Princess. The Appalachian Blush did not do quite as well but this may have been due to the size of the root balls and depth of the root flair in the root ball. The Aurora also did well. Mr. Sensabaugh will continue to monitor these trees during their second year.
As a result of this civic project, an excellent article appeared in The News Leader on 4-10-14 (Dogwoods Taking Root in the Park: Horticulturalists in Staunton plant 23 trees in Gypsy Hill). Follow up interest to the article resulted in two additional donations of money from the community to support Dogwood tree planting. In summary, AGC funding to restore Dogwood plantings in Gypsy Hill Park carries on Mr. Ruff's vision and contributes to the beautification of our city. We will keep you updated!
Note: informational sources include Wikipedia and gardenguides.com
Matthew Sensabaugh joined Staunton's Parks Department as the City's Horticulturist in 2005. Matt has been a great friend and mentor to The Augusta Garden Club. In 2008, he helped us determine appropriate places along Lewis Creek in Gypsy Hill Park for our educational signage project on the importance of clean water. Later, when we planted several serviceberry (Amelanchior) trees in the park, he advised us where to plant them and then supervised their installation and care.
Naturally, our club turned to Matt for our recent civic endeavor, Project Dogwood, which involved the planting of over 100 dogwood cultivars throughout the City. Matt researched which cultivars would work best and recommended the best locations for them to be planted. He handled their purchase, transportation, planting, watering, and maintenance. He continues to keep an eye on the trees and supply our club with periodic updates on their well-being. Matt was also instrumental in helping research information on a former city manager's dream to make Staunton the dogwood capital of Virginia. This information ultimately led to Project Dogwood receiving multiple grants to expand our project.
The Horticulture Commendation Award
In appreciation for Matt's work, the Augusta Garden Club presented him with the Garden Club of America's Club Horticulture Commendation Award in 2017.
The Augusta Garden Club is reviving Mr. Ruff's tradition by requesting each member plant at least one dogwood in her yard or business or to make a donation to someone else's yard or business.
The hope and expectation is that this club-wide project might expand throughout the greater community of Staunton, as this represents one facet of a multi-year, multi-faceted dogwood restoration project.